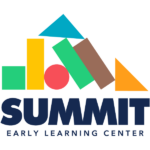 Website Summit Early Learning Center
Providing Christ-centered education and care for children ages 13 months to pre-k
Summit Early Learning Center (SELC) is a full-time early childhood education care center located in the heart of downtown Broken Arrow, OK. Founded in 1977, we offer Christ-centered education and care for children ages newborns to pre-k.  Our purpose is to partner with parents to help children know God and maximize their potential.
SELC is a non-profit ministry of The Assembly of God Church in Broken Arrow, OK.   As such, our employees are expected to live up to high ethical standards, defined by Biblical values, and serve as role models for the students within our care.   All employees must adhere to the Employee Standard of Conduct for The Assembly of Broken Arrow.
As a condition of employment all positions require the satisfactory completion of a criminal background check and pre-employment drug screen.
Position Summary:  
Responsible for the day-to-day supervising, nurturing, and caring for children typically from ages 6 weeks to 5 years old, before the child enters kindergarten. Welcomes children each day, engages in Bible lessons, provides meals, performs crafts and activities, changes diapers, and ensures children behave well when in contact with other children.  Assists the maintenance and safety of the environment and promoting the learning of desirable behaviors in a safe and nurturing environment.
Hours are Monday – Friday, 12:30 pm to 5:30pm, or Monday Friday, 3:00 pm to 5:30 pm.
Job Duties/Responsibilities:
Must complete twenty hours of professional development per employment year including cardiopulmonary resuscitation (CPR) certification, first aid, and food handlers' card, and be an OK Registry member.
Adhere to all policies in The Assembly's employee handbook.
Follow all guidelines established by Department of Human Services (DHS).
Observe and report suspected cases of child abuse or neglect to the Director.
Assist the Master Teacher/Lead Teacher in the supervision of the children.
Follow lesson plan created by Lead Teacher. Materials will be provided by Master Teacher/Lead Teacher.
Make hand washing for all a routine practice, oversee hand washing during toileting.
Change wet clothing as needed, following sanitary procedures.
Demonstrate unity and be a positive role model for families, co-workers, and children. Converse with families regarding child's day.
Attend monthly personnel meetings and functions sponsored by center.
Make hand washing for all a routine practice, oversee hand washing during toileting.
Follow chain of command with any issues or concerns.
Handle final cleanup at the end of each day.
Experience/Skills/Abilities:
Requires a high school diploma or GED.
Must be at least eighteen years of age.
Experience in early childhood preferred.
Must be able to maintain a high level of confidentiality of information.
Knowledge of the general techniques of communicating with children 6 weeks to five years old.
Ability to engage child(ren) in a manner which encourages the development of new concepts and skills.
Ability to communicate effectively, verbally and in writing, with children, supervisors, volunteers, and coworkers.
Ability to work with children and families in an empathetic and understanding manner.
Ability to manage multiple tasks with frequent interruptions.
PHYSICAL & ENVIRONMENTAL DEMANDS will include but not be limited to:  walking, standing, sitting, bending, lifting or moving children up to 40 pounds, sitting, manual operation of job-related machines, climb stairs, use of hands to finger to handle or feed children.  Must have the visual, hearing, and learning capabilities sufficient to perform the essential job functions.   Weather permitting will work outdoors.
The Assembly employs, advances, admits, and treats in its employment and educational programs all persons without regard to race, color, national origin, sex, age, disability, status as a veteran or genetic information. Women, minorities, and veterans are encouraged to apply.