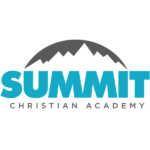 Website Summit Christian Academy
Broken Arrow's largest K-12 private school. A ministry of The Assembly.
Summit Christian Academy (SCA) is a non-profit ministry of The Assembly of God Church in Broken Arrow, OK.   As such, our employees are expected to live up to high ethical standards, defined by Biblical values, and serve as role models for the students within our care.   All employees must adhere to the Employee Standard of Conduct for The Assembly of Broken Arrow.
As a condition of employment all positions require the satisfactory completion of a criminal background check and pre-employment drug screen.
Position Summary:  The Custodian position works 2-4 hours a day assisting with floor care (vacuuming, dust mopping, or wet mopping) and trash removal.  Will also consider weekend-only staff to help with cleaning and preparation for Mondays.
No previous experience is required, but must be at least 16 years old.
Pay would begin at $12-14/hour for this part-time staff position.
Candidates must be able to:
perform a variety of tasks in a fast paced environment,
support other team members ensuring all essential tasks are completed on a daily basis, and
satisfactorily complete a criminal background check and pre-employment drug test.
The Assembly employs, advances, admits, and treats in its employment and educational programs all persons without regard to race, color, national origin, sex, age, disability, status as a veteran or genetic information. Women, minorities, and veterans are encouraged to apply.