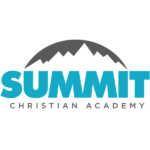 Website Summit Christian Academy
Broken Arrow's largest K-12 private school. A ministry of The Assembly.
Summit Christian Academy (SCA) is a non-profit ministry of The Assembly of God Church in Broken Arrow, OK.   As such, our employees are expected to live up to high ethical standards, defined by Biblical values, and serve as role models for the students within our care.   All employees must adhere to the Employee Standard of Conduct for The Assembly of Broken Arrow.
As a condition of employment all positions require the satisfactory completion of a criminal background check and pre-employment drug screen.
Position Summary:  The Food Services Assistant assists in the delivery and serving of food and maintaining cleanliness of the food service facilities.
Part-time hours will be scheduled between the departmental hours of Monday -Friday, 7:00 am to 3:00 pm.
Job Duties/Responsibilities:
Serve appropriate quantities of food in a timely manner, assuring proper quality and quantity of food prepared.
Transport food across campus to appropriate locations.
Assure that serving lines are properly stocked with adequate food, beverages, and supplies and ready for meal distribution.
Serve food to students and staff according to established procedures.
Count and maintain inventory records and notify supervisor of needed supplies.
Assist other Food Services personnel with kitchen activities.
Maintain work and serving areas in a clean, sanitary, and safe condition.
Wash and clean food service items and areas.
Assist in storing unused food and supplies to assure compliance with health and sanitation standards.
Safely operate a variety of standard kitchen equipment as required.
Perform other duties as assigned.
Experience/Skills/Abilities:
High school diploma is preferred.
Updated Oklahoma food handlers permit is required.
Some applicable experience preferred.
Basic math, counting, and writing skills.
Requires the ability to display knowledge of principles of basic food preparation.
Requires the ability to display knowledge of standards of personal hygiene, appearance, cleanliness, sanitation, and safety.
Requires the ability to display knowledge of service of various food items in the appropriate quantity according to standardized recipes.
Requires the ability to display knowledge of utilization of various cleaning agents according to label instructions and in accordance with prescribed safety precautions and directions.
Must be able to operate standard kitchen equipment safely and efficiently.
Interpersonal skills using tact, patience, and courtesy.
Understand and follow oral and written directions.
Work cooperatively with others.
PHYSICAL & ENVIRONMENTAL DEMANDS will include but not be limited to:
Comprehensive Benefit package includes:  (Must meet minimum hours for eligibility.)
403(b) retirement plan
Paid Time Off
9 Holidays
Tuition benefits for qualified dependents.
The Assembly employs, advances, admits, and treats in its employment and educational programs all persons without regard to race, color, national origin, sex, age, disability, status as a veteran or genetic information. Women, minorities, and veterans are encouraged to apply.