Substitute Teachers for K-12 grades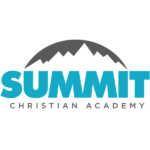 Website Summit Christian Academy
Broken Arrow's largest K-12 private school. A ministry of The Assembly.
Summit Christian Academy (SCA) is a non-profit ministry of The Assembly of God Church in Broken Arrow, OK.   As such, our employees are expected to live up to high ethical standards, defined by Biblical values, and serve as role models for the students within our care.   All employees must adhere to the Employee Standard of Conduct for The Assembly of Broken Arrow.
As a condition of employment all positions require the satisfactory completion of a criminal background check and pre-employment drug screen.
Position Summary:  Summit Christian Academy is building a team of substitute teachers to serve as needed throughout the school year. Basic responsibilities include monitoring students in and out of the classroom and implementing teacher lesson plans.  Teaching certification is NOT required.  Specific assignments vary for grades Kindergarten through 12th.
Candidates must have a:
high school diploma or GED, and
flexible daytime schedule.
Candidates must be able to:
effectively manage the classroom in the absence of the full-time instructor,
maintain a safe and productive learning environment,
demonstrate effective people and communication skills, and professionalism, and
satisfactorily complete a criminal background check and pre-employment drug test.
Compensation:
Certified Teachers – $85 per day.
Non-certified – $75 per day.
The Assembly employs, advances, admits, and treats in its employment and educational programs all persons without regard to race, color, national origin, sex, age, disability, status as a veteran or genetic information. Women, minorities, and veterans are encouraged to apply.