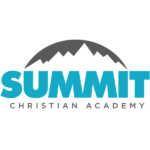 Website Summit Christian Academy
Broken Arrow's largest K-12 private school. A ministry of The Assembly.
Summit Christian Academy (SCA) is a non-profit ministry of The Assembly of God Church in Broken Arrow, OK.   As such, our employees are expected to live up to high ethical standards, defined by Biblical values, and serve as role models for the students within our care.   All employees must adhere to the Employee Standard of Conduct for The Assembly of Broken Arrow.
SCA provides high quality, faith-based education to students in preschool through 12th grade.  We are looking for teachers who know God, and who want to discover purpose, maximize potential, and make a difference in the lives of young people.
Summit teachers are hired on a 9 month contract.  As a condition of employment all positions require the satisfactory completion of a criminal background check and pre-employment drug screen.
Position Summary:   The Teacher role includes all aspects of planning, organizing, and implementing an appropriate instructional program in an elementary or secondary learning environment that guides and encourages students to fulfill their academic potential and promote positive spiritual development.  Establishes a classroom atmosphere where the material is explained in a way that helps each student learn according to his/her ability while modeling Christian life in word and deed.
Job Duties/Responsibilities:
Plans a variety of teaching strategies to match the learning styles of the students.
Evaluates students creatively through a broad variety of assessments.
Maintains positive communication with both parents and students.
Plans lessons that connect biblical principles to concepts about God's world.
Performs a variety of tasks in a fast-paced environment.
Maintains proper discipline in the classroom and on the school premises for a good learning environment.
Keep students, parents, and the administration adequately informed of progress or deficiencies and give sufficient notice of failure.
Education: 
Requires a bachelor's degree in related field.
Qualifications: 
Prior teaching experience preferred.
Demonstrated knowledge of subject area/s taught.
Knowledge, Skills, and Abilities:
Must exhibit excellent communications skills in oral and written interactions.
Must maintain a high level of confidentiality of information.
Effectively handles stress with emotional stability, objectivity, and optimism.
Must be able to incorporate classroom technology to enhance instruction.
Develop and maintain positive working relationships with students, parents, co-workers, and Administration.
PHYSICAL & ENVIRONMENTAL DEMANDS will include but not be limited to:  walking, standing, sitting, stooping, kneeling, crouching, manual operation of office machines, lifting and move up to 10 pounds and occasionally lift and/or move up to 25 pounds, manual dexterity for operation of office or classroom equipment, possess vision, distance vision, and depth perception, hear and understand speech at normal classroom levels, speak in audible tones so as to be understood clearly in normal classrooms.
Comprehensive Benefit package includes:
Medical
Dental
Vision
Flexible Spending (FSA)
Employer-provided Term Life Insurance
Optional Term Life Insurance for Spouse and Children
Employer-provided Accidental Death & Dismemberment Insurance
403(b) retirement plan
Paid Time Off
9 Holidays
Maternity and Parental Paid Leave
Tuition benefits for qualified dependents.
The Assembly employs, advances, admits, and treats in its employment and educational programs all persons without regard to race, color, national origin, sex, age, disability, status as a veteran or genetic information. Women, minorities, and veterans are encouraged to apply.